Real-time segmentation of your customers that you take wherever you want. By connecting RFMcube with your database you can keep your sales history up to date and identify the key segments of your marketing.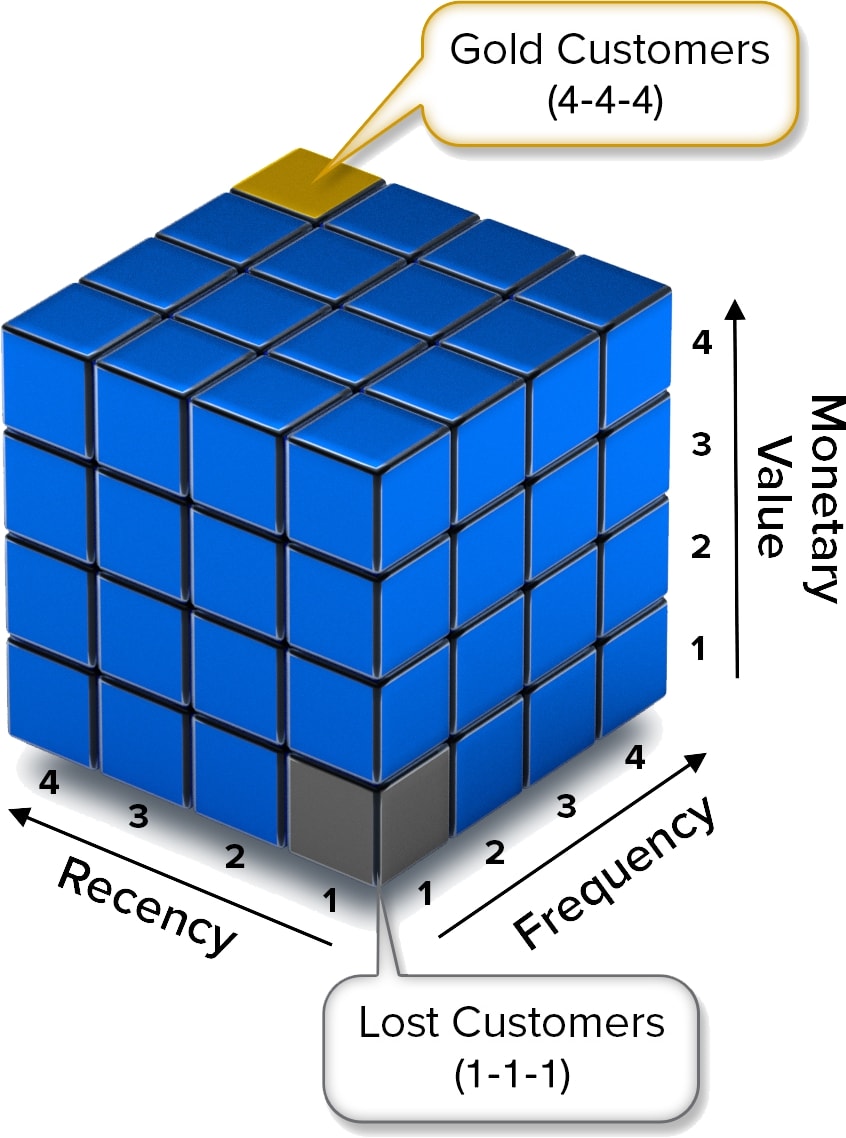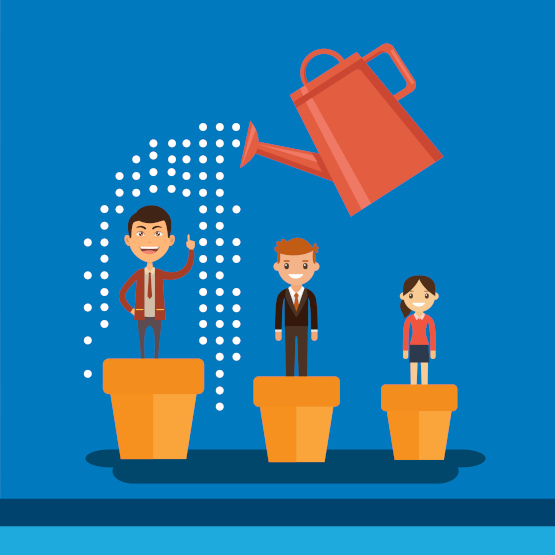 Improve the effectiveness of your marketing campaigns. With RFM Cube you can identify all the key segments you need to increase your sales.
RFMcube offers you a precise segmentation of your customers' transaction history which gives you a detailed picture: always at hand and synchronized in real time.
Users are divided on the basis of the following categories: Recency (time since the last purchase), Frequency (number of purchases) and Monetary Value (total spent).
You can further divide users according to segments using filters, such as purchased category and brand, accumulated points, region and much more!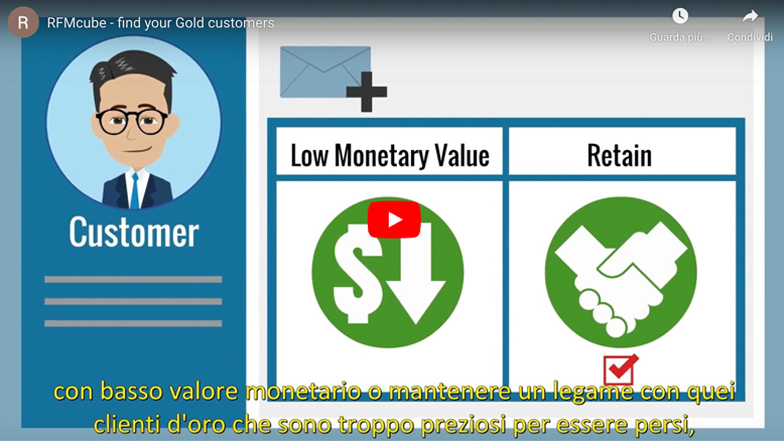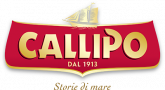 RFM Cube is easy to use and totally intuitive! This allows you to quickly analyze a wealth of information and subdivide clients according to most minor points of view! RFM Cube helps a lot in commercial strategies planning for each type of clients and gives you great benefits for your E-Commerce.
Configuration with API-key is really fast! It provides easy-to-read data and possibility of clients' database segmentation which means you can perform targeted marketing and achieve excellent results. Must try!
We've been testing it with our clients for several months on and we have managed to extract the data, which makes up the basis for marketing strategy. Customer segmentation is very advanced. Highly recommended!
RFM Cube is just MAGIC! I've often heard about RFM and have always been fascinated by its ability to subdivide customers as well as to perform particular marketing operations effectively. However doing it with extremely expensive management software or external software was scaring me a little. Nevertheless we implemented RFM Cube with E-Commerce in a matter of minutes by simply providing an API signature. After that, the world of marketing has never been the same!
As a result of the first campaign for our inactive customers, we got 50 big orders made for a total of 3,300 Euros. We started it on August the 6th during off-peak times for our production. It is a great result for us, especially in August!

Choose the plan that's right just for you:
Free
Up to 500 customers
up to 50 orders /a month
daily sync
2 additional fields-
–
–
Basic
up to 30,000 customers
up to 1,000 orders /a month
daily sync
up to 5 additional fields
1 API integration
email support
–
Business
+ 30,000 customers
+ 1,000 orders /a month
daily sync
unlimited additional fields
unlimited API integrations
dedicated support 24/7
custom solutions development
Simple integration with CMS Nothing can scare our API keys
Choose your platform and process the entire customer history in complete autonomy.
Do you have a proprietary platform? Connect to our API.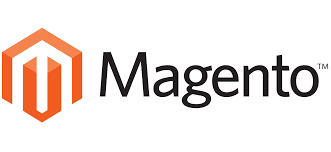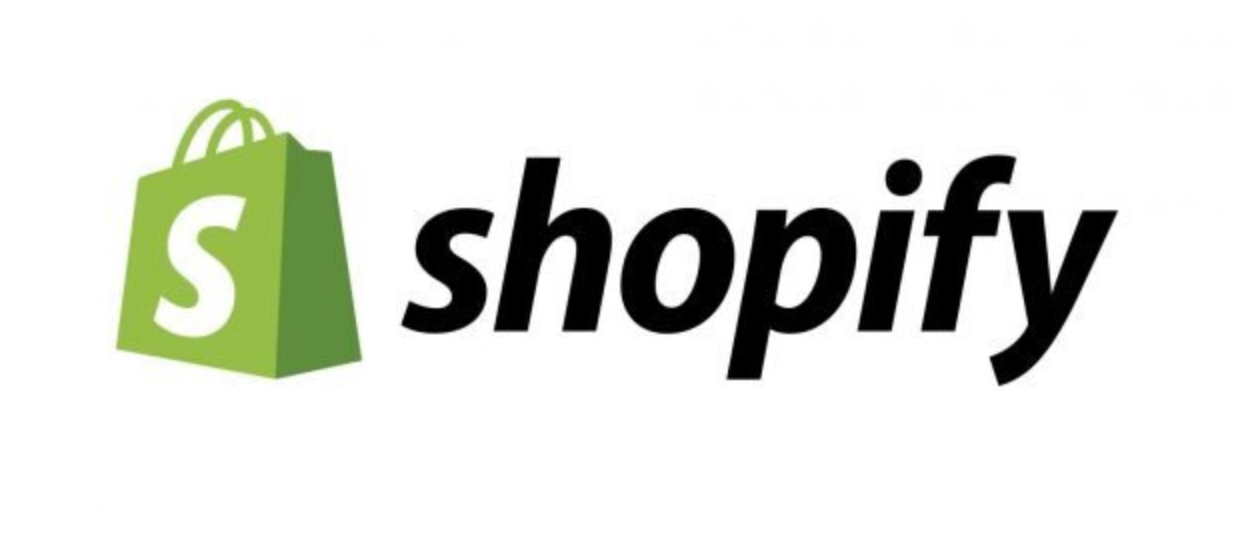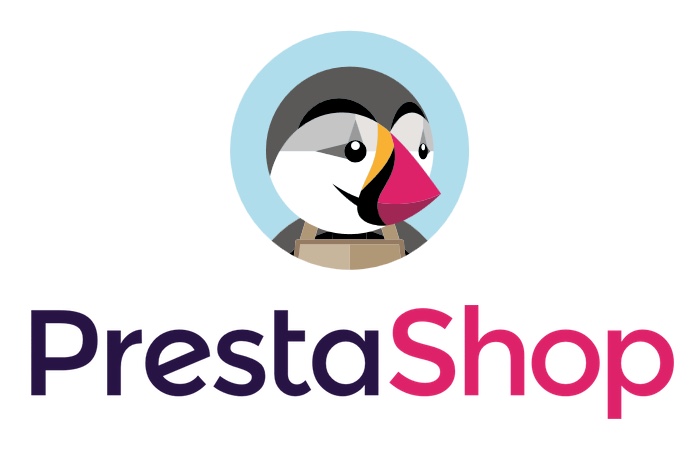 Discover the power of RFM segmentation Connect your database and find out the complete history of your customers