In one of our previous articles we managed to learn what retention marketing is, the way it  works, its benefits and costs, as well as calculation of customer retention key performance indicators. In this part, we will review how businesses can use retention marketing and what strategies and tactics are most efficient.
Retention marketing strategies and tactics
Brand Advocacy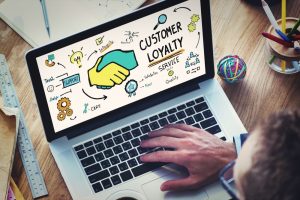 Creating a strong bond with your customers plays a pivotal role in brand building.
Your customers are the people who will not only choose your company over another and come back for a purchase, but will themselves promote your brand, recommend and protect it, and even broadcast the company's mission among their friends and acquaintances.
To create such a strong bound with a customer, you need to know your audience well, and be aware of what they hold dear and how you can engage them. This might be a healthy lifestyle, ecology, stray animals protection, or any other initiative thanks to which the client will feel his or her contribution to solving problems of mutual concern. Involve your audience in a grand-scale and important mission, so they are more likely to choose your brand.
Loyalty Programme
Research by a neuroeconomics professor found that receiving a coupon increased a shopper's oxytocin levels up to 38%. Obviously, when there is a need to buy a certain product, the buyer will choose the store with the most advantageous offer. And the more rewards he can get for interacting with your company, the more purchases he will make from you.
In order to bring in extra interest and excitement, you can add elements of gamification. In this way, a usual process of buying will turn into an exciting game and produce more positive emotions.
Email Newsletter
If a client is familiar with your company and has an already set up positive association about you, he will be interested in receiving news about new products, unique opportunities or other helpful information. The main thing is to properly use the 'subscription' of your clients and not to be the source of their desire to unsubscribe caused by annoying spam.
Below are some tips for creating a powerful high-quality newsletter:
Segment your audience and personalize emails.
Produce quality content. The information you distribute should be either useful or profitable for your client. Otherwise, the value of the newsletter is lost. And then, having had an unpleasant experience, in a situation where your email has a really good offer to customers, they won't even open it.
Congratulate your customers whenever there is an occasion and use random reasons to get in contact. But don't over-egg the pudding!
Unobtrusively encourage subscribers to take action – follow a link, repost, fill in a questionnaire, etc. Also give them absolute control over the newsletter receiving: if customers want to receive only news about promotions and discounts, provide them with the opportunity to unsubscribe from other mailings.
Referral Marketing

You can trivially offer a discount, or you can provide a discount or bonus for recommending the product to friends and acquaintances. This is a very simple function that can be easily implemented on a website (sharing on social media, or with a friend via messengers, etc.).
Such methods may become an additional way of promotion and acquiring new leads. As mentioned above, people tend to trust reviews and opinions of other real people, and even more those of their friends and family. However, if your customers happen to lack motivation for purchase, they are unlikely to recommend a product without asking advice from their friends. Referral marketing is exactly what you need when it comes to customer trust.
Free demo, trial product introduction, additional services
If you are dealing with new customers, then providing a free trial or additional service will be a nice bonus and will enable you to gain the trust of such a buyer. In their turn, return customers will also be impressed by the free opportunities from the company.
Think about whether you can share products or services that are valuable to the customer but cost nothing to you? It can be any by-product or excessive stock – repack it as a gift and give it away for free. You can earn much more in exchange for the customers' gratitude and pleasant impressions.
Personalization
Today, personalization is no longer a surprise. This is what customers are used to and naturally expect from your company: beginning with addressing by name (a marketing research found that simply including the recipient's name in the subject line increased the number of openings by 50%), and ending with recommendation of a product that the customer had only thought of.
Being proud of your clients
Share your cases and portfolio, broadcast the success of your clients, become an additional way of promotion for them. Therefore, you will obtain host means of attracting new clients.
Think about whether you have products or services that are valuable to the customer, but are not worth anything to you? It can be any by-products of production or its surplus – repack it as a "gift" and give it away for free. Subsequently, on the gratitude and pleasant impressions of customers, you can earn much more.
Two-Way Communication
People like to advise how to do better. And this not only gives you valuable information, but also shows customers that their opinion is important, their input is appreciated, and they try to do better for them.
Some experts on retention marketing claim that implementing a formal feedback channel triple customer retention rates.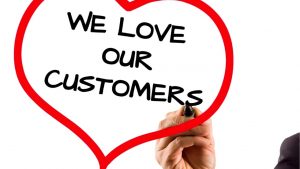 If you have any questions about the technical solutions implementation for the retention marketing enforcement in your e-commerce, submit us your request – and we will get in touch with you within one working day.