It is abundantly clear that customer retention is highly valuable for businesses, yet surprisingly many of them do not realize the tremendousness of customer retention strategies value. 
Believe it or not, soliciting a new customer averagely costs five times more than retaining an existing customer.  Nevertheless, businesses tend to be more focused upon customer engagement than upon customer retention strategies.
At this point, you might wonder: why do so many businesses lack or even lose sight of such an important marketing constituent? The answer is simplistic – the focal point of marketing by most companies is new customers acquisition. Being captivated by this process, they forget to foster existing clients.
Below, we will dwell on top 5 customer retention strategies to spruce up customer retention. But first and foremost, we should be looking at so-called customer retention rate.
Customer Retention Rate Briefly
Customer retention rate (CRR) is a metric measuring the company's ability to maintain a long-term relationship with the customer. A high score means your customers are happy to come back for a new purchase and bring in new clients by recommending you to friends.
Retention work starts with the first contact between you and your client and never ends, at best.
In order to have a clear clue of how your company is doing with customer retention rate, you need to track certain metrics.
To calculate CRR, you need to subtract the number of new customers acquired during the period from the number of customers at the end of the period, and then divide this difference by the number of customers at the beginning of the period.

Notably, the retention rate is closely related to the churn rate: if you add these numbers, you get 100%.
Exemplified Customer Retention Rate Calculation
Let's say that at the beginning of the month the company had 150 clients, and at the end of the month it became 162, 18 clients stopped using the services, but 30 new clients appeared.
We calculate CRR in the following way: (162-30) / 150 = 0.88 or 88%.
Top Proven Win-Win Customer Retention Strategies
Having examined multiplex customer retention reports and case studies by top companies, we managed to trace out several general concepts, namely: keeping your customers involved and showing them your appreciation for their loyalty by making special offers and giving discounts, providing trial and exemplary services, and associating your services with purely positive customer experience.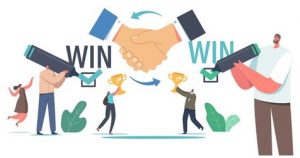 1) Delivering sustainably proficient services
There is an uplifting motto by the Ritz Carlton hotel network – 'our guests will never consider staying anywhere even if they have an option'. Their strategy is to satisfy the wishes and needs of  customer before he or she expresses them. Positive experience of the Ritz Carlton hotels is generously invested in – the staff has a $2000 budget at their disposal to tackle any guests' concern.
2) Making your customers' time your basic value
As you know, responsiveness is the key to customer loyalty. Thus, feedback forms have become an indispensable element of every single interaction stage between the customer and service provider. One of the very first ecommerce to include contact forms and return centers was Burberry. Thanks to these elements, Burberry's customers got an offing to buy, return, exchange, and check if the needed items are in stock in both physical and online points of sale without wasting time on trips.
3) Applying to gamification technique
Nowadays it is difficult to surprise or captivate a customer which is why businesses frequently try to engage with the customer by gamification. Nike followed this way and developed a mobile app for customers. The new customer experience has encouraged over 11,000,000 Nike customers to participate in running race. By doing so, the company acquired a loyal to the brand community and promoted healthy lifestyle.
4) Being faithful to your values
Clothing- and gear-producer called Patagonia launched a campaign aimed at production reducing, and clothes repairing and recycling. The campaign advances the value shared by both the customer and business – you only buy what you use. As a result, more than 70,000 people took part in retrading and rebuying worn clothes with the motto of minimizing environmental impact.
5) Encouraging customer feedback
In terms of Dell's Customer Advisory Program, the company's clients are provided numerous opportunities for sharing in-person feedback, complaints and ideas. Accordingly, it doesn't take any efforts for the company to find out whether the customer is frustrated. When the program had just been implemented, it was soon discovered that the customer service was rather off-putting and inefficient, but they managed to change the user experience for the better and retain the customers they had.

There's always a chance to fix everything with the right strategy
Unfortunately, we have no universal customer retention strategy, nor is there a single metric to strive for. For example, the CRR is often lower for the e-commerce segment than for the SaaS, and even with equal efforts, two companies from different segments are likely to achieve different results.
We can only give a few universal tips, each of which should be adapted to suit your business.
Thank your customers
The best way to thank your customers is to introduce a clear and profitable loyalty program. It is important that customers understand its value, as this will increase the likelihood that they recommend you to friends.
Help your customers
Organize the customer support team's work in such a way that your customers can get answers to their questions as soon as possible. For this, the chat works effectively: clients do not hesitate to ask questions and make suggestions in the chat, while making a phone call and talking to a manager is sometimes challenging. By the way, chat can be a great sales tool too.
Take care of your customers
Make interaction with you as convenient as possible. Customers usually choose a store or service that is easy to interact with and easier to purchase. An intuitive interface and tips will definitely play into your hands and help customers.
By the way, this year 2 billion people made a purchase using a mobile phone, which means that you need to take care of a beautiful, understandable and functional mobile version of the site.
In outline, you ought to get to know your customers better, as this will help you opt for the top suitable retention strategy and will definitely increase their loyalty and set them up for long-term relationships.
Connect your ecommerce to RFM cube free trial and see how automation works out your metrics for the best 😉